WIFTA President-Elect: Patricia Meilleur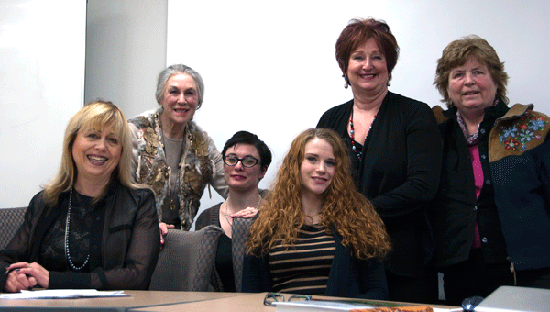 We are pleased to announce that Patricia Meilleur has accepted the position of President-Elect at the March 6, 2014 Board of Directors meeting. We thank Kathy Fedori for her great leadership since she took over the reins of the organization at the August 10, 2011 WIFTA General Meeting. Her second term started when she was elected as President at the June 23, 2012 AGM. Kathy Fedori is committed to continue assisting WIFTA achieve its goals and objectives.
Pictured here (left to right) are Kathy Fedori who will be handing the helm over to Patricia Meilleur President-Elect. Next is Treasurer Chandra Deedman, Director Rayna McKay, Director Share Munoz and Secretary Susan Feddema-Leonard.