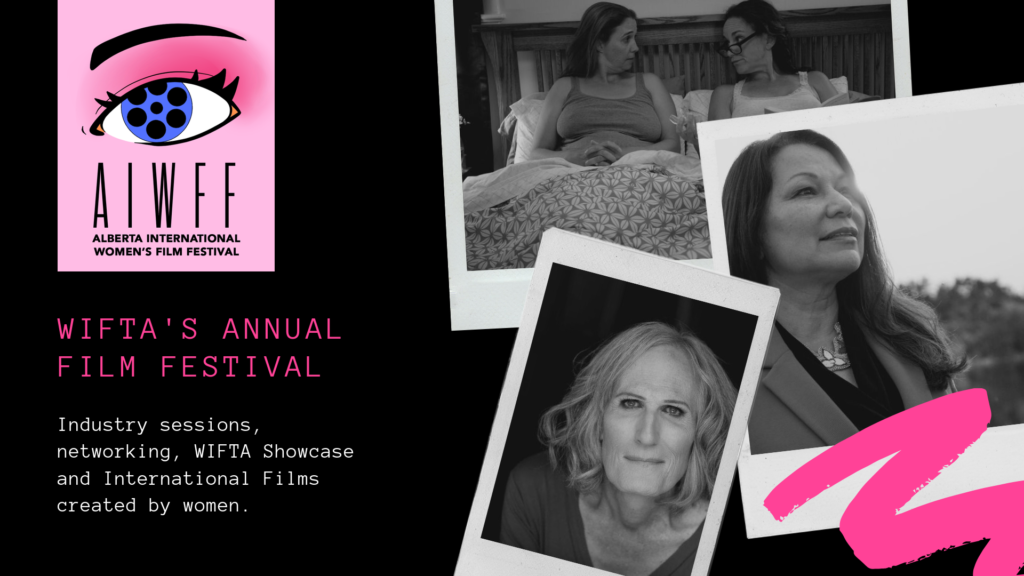 Alberta International Women's Film Festival (AIWFF)
September 27-29, 2019
Shaw Theatre, NAIT Campus
FRIDAY 12pm - 10pm | SATURDAY 11am - 9pm | SUNDAY 10am - 5pm
Festival Pass $50 | Day Pass $25
WIFTA Members, Students and Seniors receive a 50% discount on all passes.

Festival Itinerary
Free Events
Friday, Sept 27 @ 12pm | Free Screening and $2 Pizza Lunch
We're kicking off the Alberta International Women's Film Festival with a FREE screening for the public and students of NAIT.
The film will be followed by networking with local filmmakers, a talk with members of NAIT's Student Well-Being, and pizza!
Info and RSVP
Saturday, Sept 28 @ 11am | Free Screening
All are welcome to enjoy our curated animated shorts and educational documentaries as part of Alberta Culture Days!
Info and RSVP

Alberta International Women's Film Festival (AIWFF) is part of the celebrations occurring throughout the province during Alberta Culture Days 2019.
Alberta Culture Days runs September 27 to 29 and is the province's largest celebration of our heritage, arts, community spirit and cultural diversity.
To learn more, visit www.AlbertaCultureDays.ca.