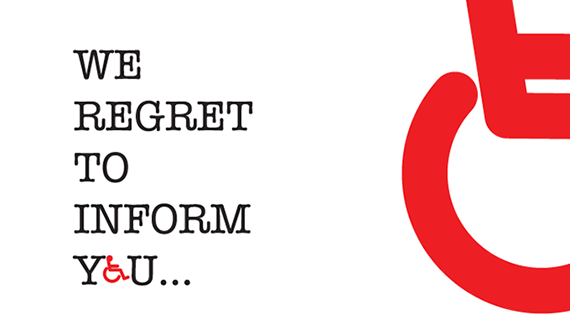 The John Dossetor Health Ethics Centre
and the University of Alberta, Faculty of Medicine and Dentistry
are pleased to present the Alberta premiere of
WE REGRET TO INFORM YOU…
In a check-box society that functions by dividing us into neatly-defined categories, where does someone with a strong mind and a weak body fit in?
Written and directed by Eva Colmers and Heidi Janz
A National Film Board of Canada Production
January 21, 2021 – 6 p.m.
Telus Centre Lecture Theatre, University of Alberta
111 Street and 87 Avenue, Edmonton
A panel discussion, The Challenges of a Check-box Society, will follow the screening.
Featured guests:
M.C. Dick Sobsey – professeur emeritus and member of the John Dossetor Ethics Centre
Eva Colmers, filmmaker, writer/director/producer
Heidi Janz, PhD, playwright, academic, disability advocate who has cerebral palsy.
Brendan Leier, PhD, clinical ethicist, philosopher and academic
Larry Pempeit, advocate in the areas of independent living, employment, and transportation for people with disabilities
Admission is FREE! Seating is limited.