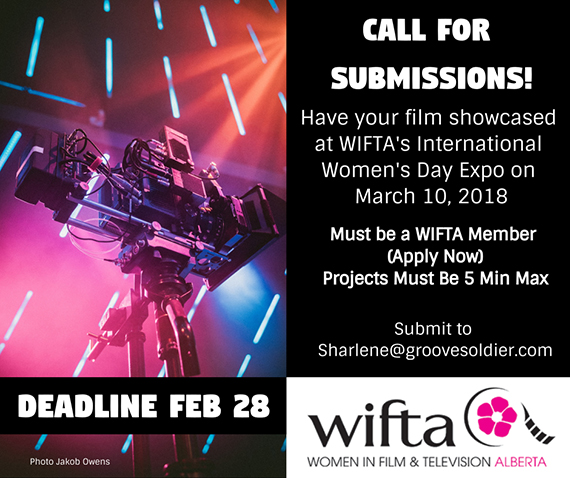 As part of the 2nd Annual WIFTA's International Women's Day Film Expo, and WIFTA's 20th Anniversary , we will be offering WIFTA members the opportunity to showcase their short productions that are under five minutes, as well as share their story in a two-minute introduction. The event includes:
MARK YOUR CALENDARS
Date: Friday, March 9, 2021 Time: 7 PM to 9:00 PM
Networking from 8:00 PM to 9:00 PM
Saturday, March 10, 2021 Time: 10 AM to 5 PM
Networking from 5:00 PM to 6:00 PM
Place: NAIT Shaw Theatre
• A WIFTA Founding Member Panel Discussion
Meet the amazing original women that started WIFTA, and hear the story of
their journey.
• A Post-Production Panel: Lets Talk Post-Production and explore the challenges we face.
• An Inspirational Showcase of WIFTA Member's Work.
Not a member yet? Check it out! www.wifta.ca
Memberships bought now will be good until March 31, 2019.
For more information contact:
[email protected]
For more information contact [email protected].