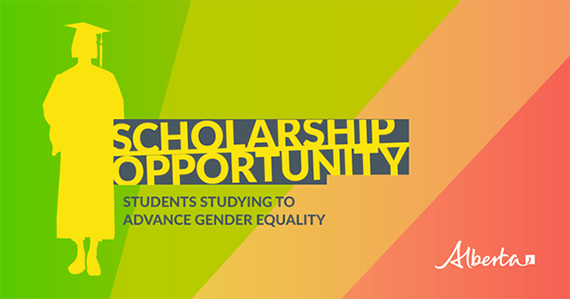 Status of Women is excited to remind you that the Persons Case Scholarship is accepting applications.
The Persons Case Scholarship awards up to $10,000 to Albertan students whose studies or professions will advance gender equality or if they study in a field in which their gender is traditionally under-represented. Students enrolled in full-time studies at any post-secondary institution are encouraged to apply by October 31, 2016.
The Persons Case Scholarship was established in 1979 to commemorate the 50th anniversary of the Persons Case.
The scholarship honours the efforts of five Alberta women: Emily Murphy, Louise McKinney, Nellie McClung, Irene Parlby and Henrietta Muir Edwards, who fought and won the right for women in Canada to be officially deemed 'persons' under the law.
See the eligibility criteria and apply at: http://studentaid.alberta.ca/
If you have any questions, please do not hesitate to email us at [email protected]
Thank you.
Alberta Status of Women